Who is online?
In total there is
1
user online :: 0 Registered, 0 Hidden and 1 Guest
None
Most users ever online was
91
on Wed Jul 03, 2019 2:44 pm

Hi everyone!  So I've been playing a few different games with my friends, and I thought I'd share what I've been playing and what my thoughts are about them.  Trust me when I say this.  Being a gamer since I was 5 years old, I am VERY PICKY about games lol.  I am currently playing 3 games pretty casually and they are all definitely worth giving it a try.  Please feel free to post your codes for any of these 3 games below.
Scroll down to see the 3 games that I have reviewed.

My Epic Heroes ID: 100540654  IGN is Sarah in Darkhold Server. (Can only friend through ID codes.  Yea, that part sucks.)
PARAMON IGN:  Look up SmexyFoxy in friends menu.  Oceania server in Molooland realm.  We have a guild called "NR_Team" created by Besthippo.
Blood Brothers IGN:  ::Hyoni:: Invite ID: 7K2UtU (Blood Brothers friends search feature malfunctions all the time.  Better to search my code.
Please let me know by pm or post if you are adding me in any of these games so I don't deny you.

Last edited by Sarah on Fri Dec 20, 2013 10:41 pm; edited 16 times in total
Epic Heroes by LOCOJOY.,LTC (Currently only available for iOS, coming to android soon)
Personally, I am currently hooked on this game.  This game has some of the elements of Ninja Royale and World of Warcraft put together in a card form.  By the looks of it, graphics are very cartoonish.  Isn't Ninja Royale too though?  Apparently, this game is based on a very popular cartoon known as "I am MT (Wrath of Ator)".  But don't let the looks fool you.  Game play is a lot more in-depth than Ninja Royale.
You pretty much collect cards as you progress and set up your own team.  Level your cards up by fusing them and make them more powerful by evolving them.  It's easier than it sounds!  Trust me!  Play through dungeons and defeat bosses to obtain more powerful cards.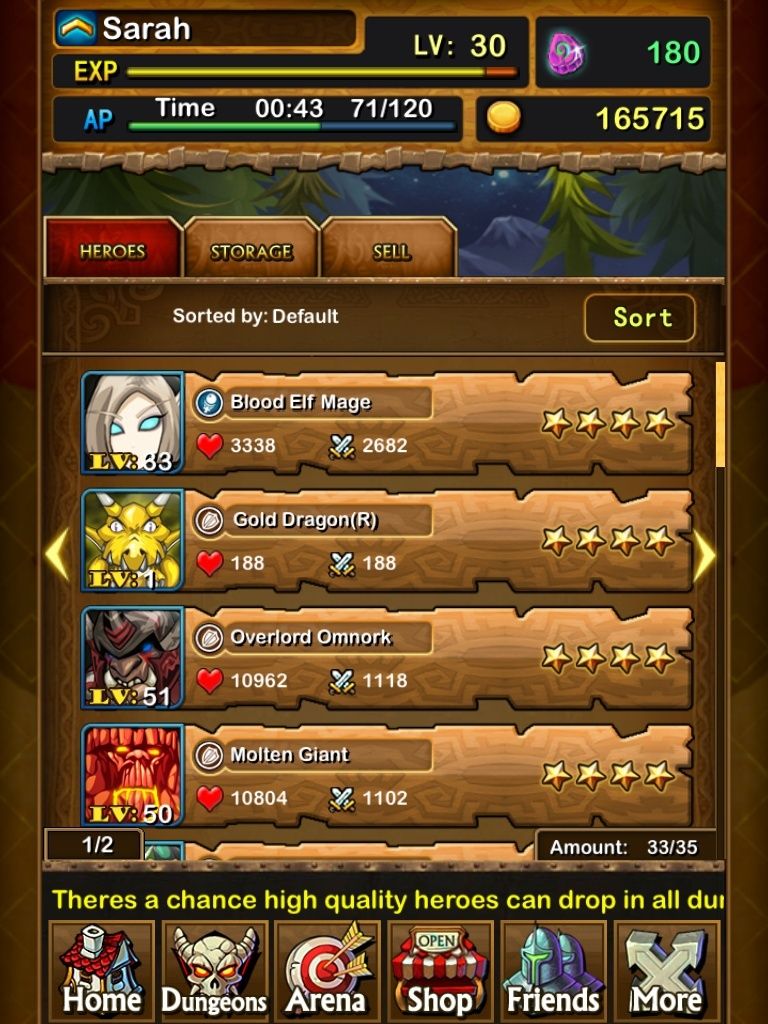 Tutorial is very short and simple.  Everything on the Home Screen is easy to access and understand: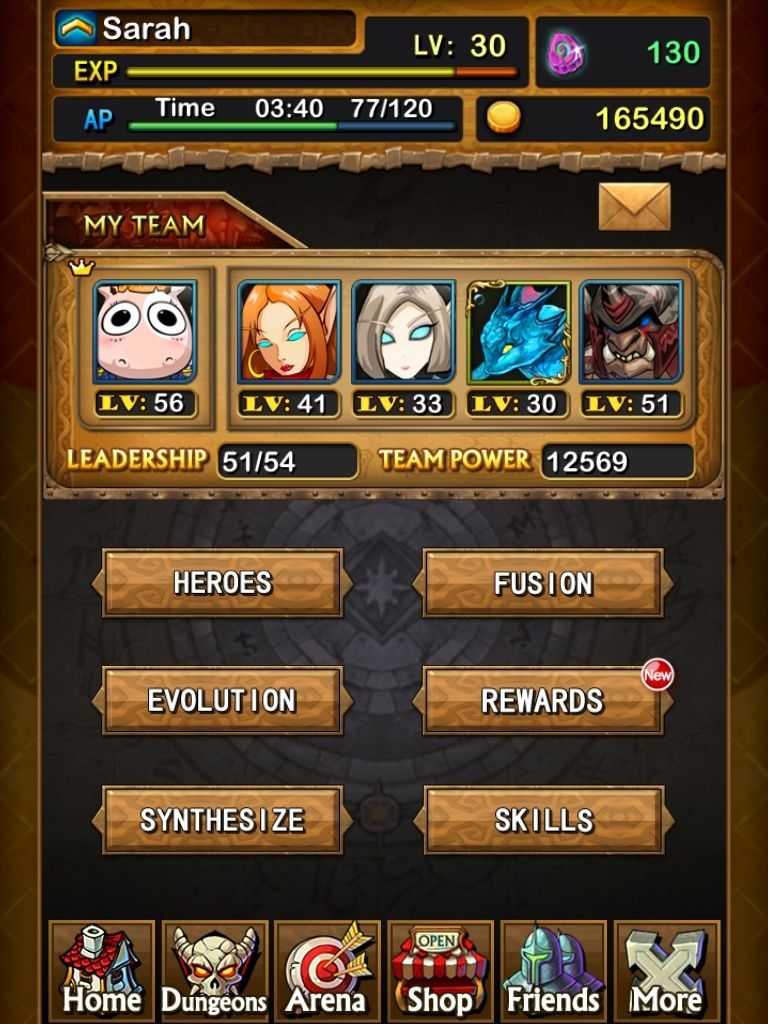 Even though this game has purchase-able items, I don't feel ripped off playing this (unlike most of Mobage games).  They offer a $6.99 monthly pass which pays you 200 runes (kind of like mobacoins) the first day then 100 runes a day for the next 28 days.  They also give you plenty of runes for free to play with through daily and other quests upon completion.  I purchased this the 2nd day lol!  Besides, you can still play almost all day playing as a free player.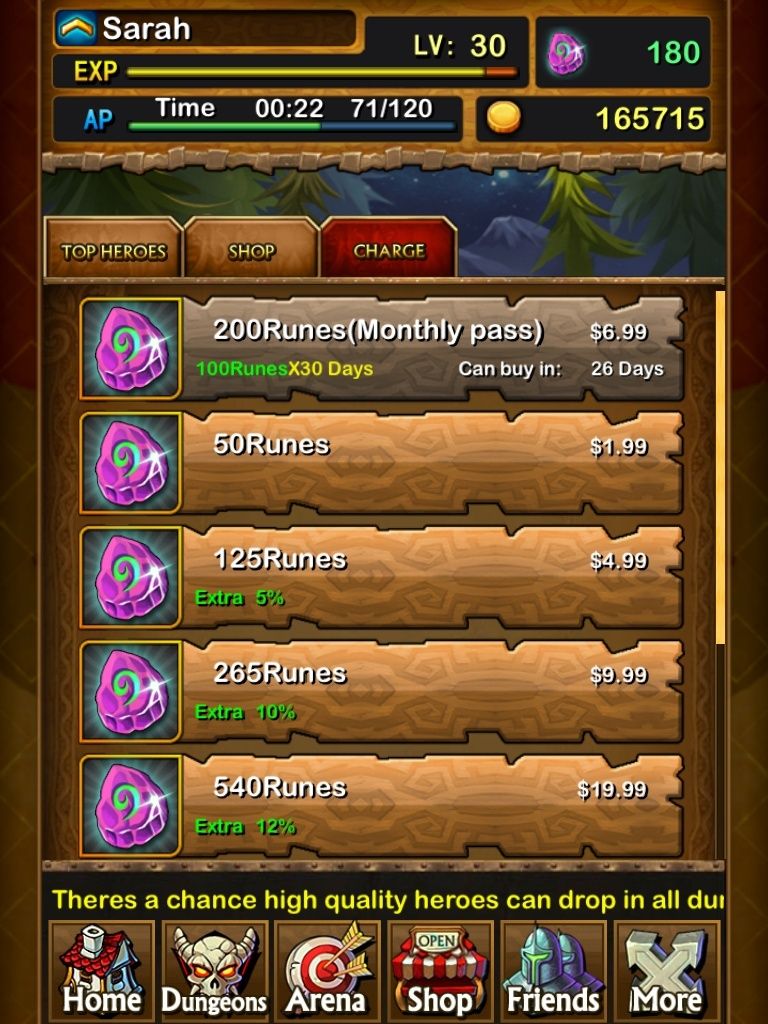 Features unlock as you progress further into the game.  Arena feature at lvl 35 and guild feature at lvl 40.  Here are more screen shots: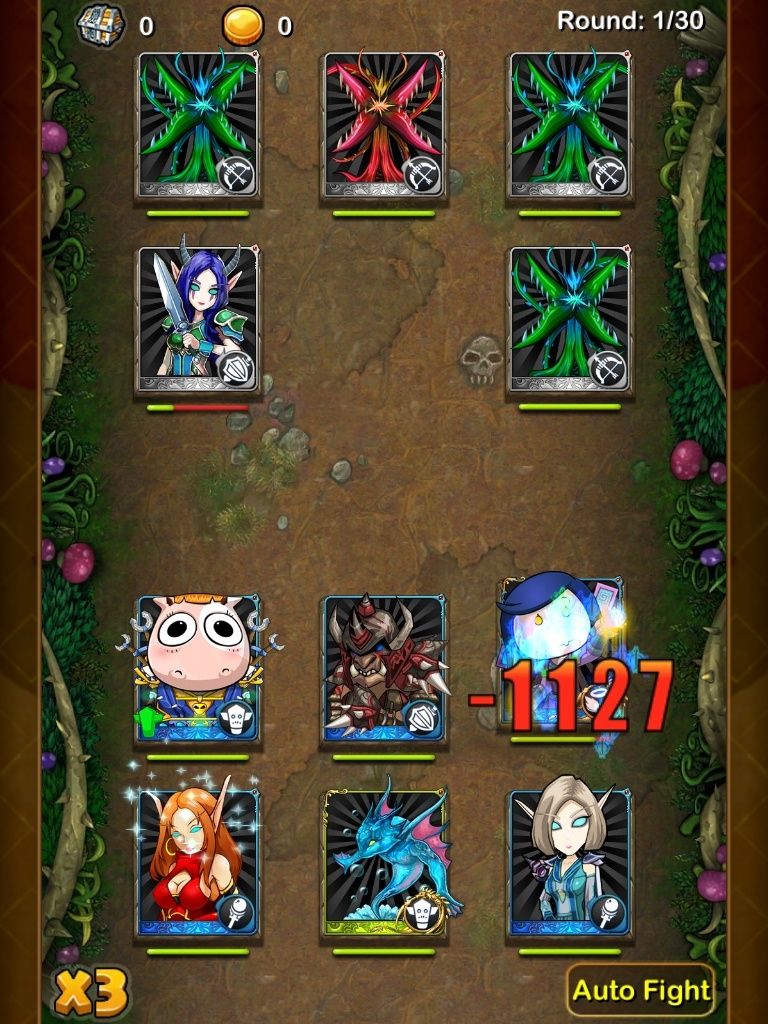 The best thing about this game is that you don't lose your energy if you get defeated in a battle!

Overall, this game will keep you occupied for a VERY long time.  I think this is one of those games that you must give a chance at it.
Have fun!
Last edited by Sarah on Tue Dec 17, 2013 9:46 pm; edited 7 times in total
PARAMON by 4inch (available both on iOS and android)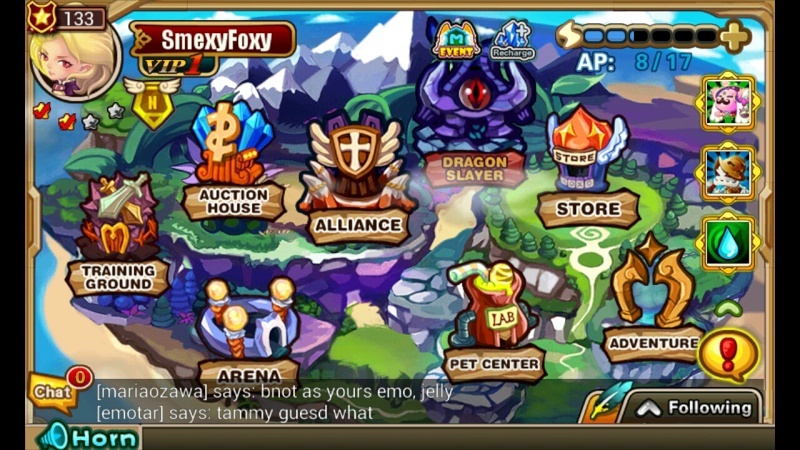 I LOVE this game!  No wonder ps0520 and his friends are hooked on this game.  Too bad they play on the Asian version!  Paramon is a social pet training game.  You, as a trainer, collect eggs, hatch them, and level them up as you put them through training and battles.  Challenge other players in pet battles, slay dragons, play dungeons and socialize!
One thing I love about this game is that there is a public chat room, guild chat room, PM and mailbox system.  If the game isn't keeping you busy enough, you can socialize with other players.  Community is friendly and willing to help out when others ask questions.  Don't get offended or discouraged when you get defeated by stronger players while talking in chat room (they can "PK" you if you talk in chat room).  They just want to check out your pets.  

You can enjoy the game a lot as a free player.  Energy regeneration is fast.  The game gives you 300 crystals (kind of like mobacoins) for free everyday when you complete dailies.
Play dungeons, occupy them, win rewards and become known!  See? Lextoris is dominating too! LOL.

Screen shot of pet battle: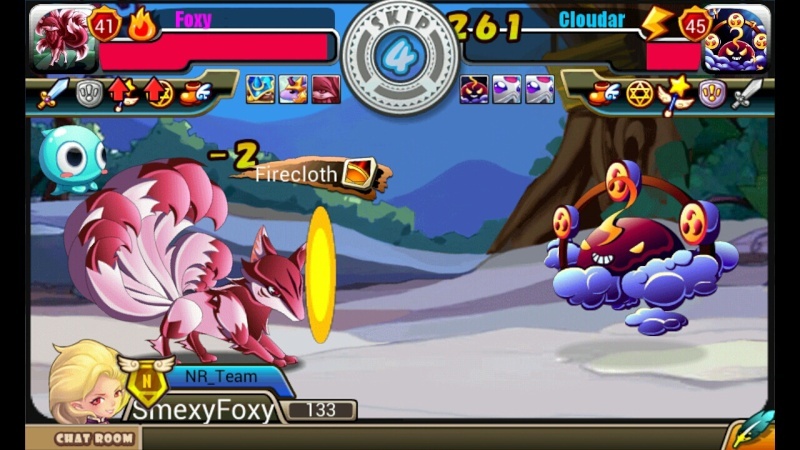 Slay dragons with fellow pet trainers.  Think you got what it takes to become VIP?
Follow friends and make new friends by following other players: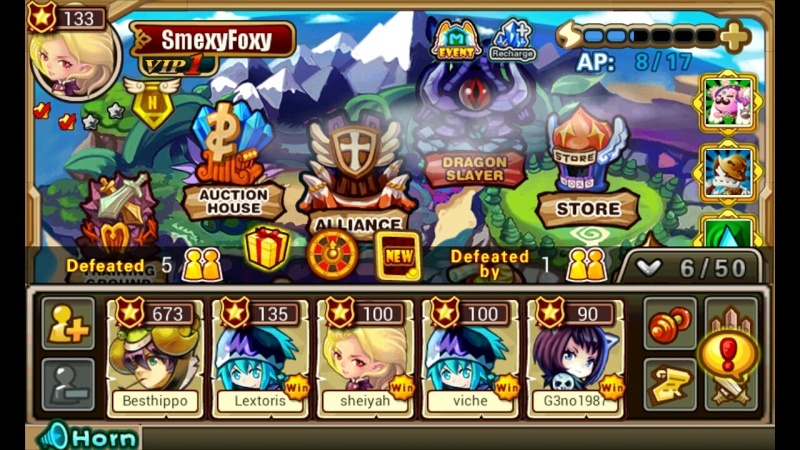 More screen shots: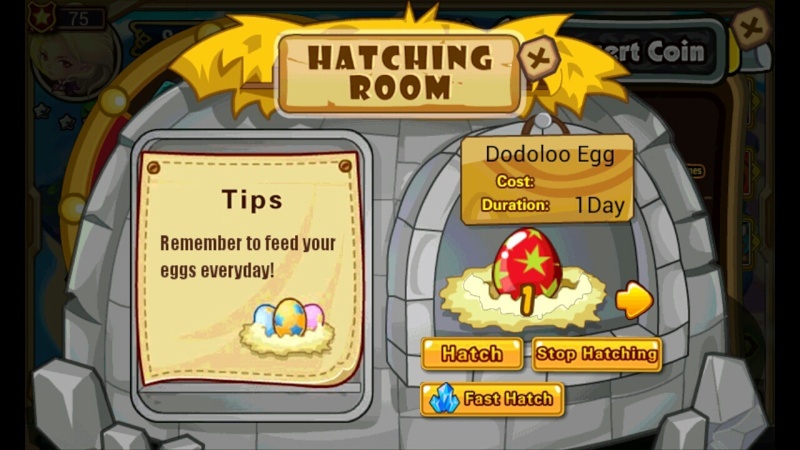 These are just few of the screen shots but there is so much you can do in this game, you won't even realize how much time have passed when playing.  Even though casually playing, I enjoy this game a lot and it will be one of those games that I will keep in my phone for a very long time.

Feel free to join us.  It's easy, just look up my name.  SmexyFoxy.  Make sure to join in Oceania server in Molooland realm.  Hope to see some of you there!
Good luck!

Last edited by Sarah on Tue Dec 17, 2013 10:00 pm; edited 8 times in total
Blood Brothers by DeNA (Mobage)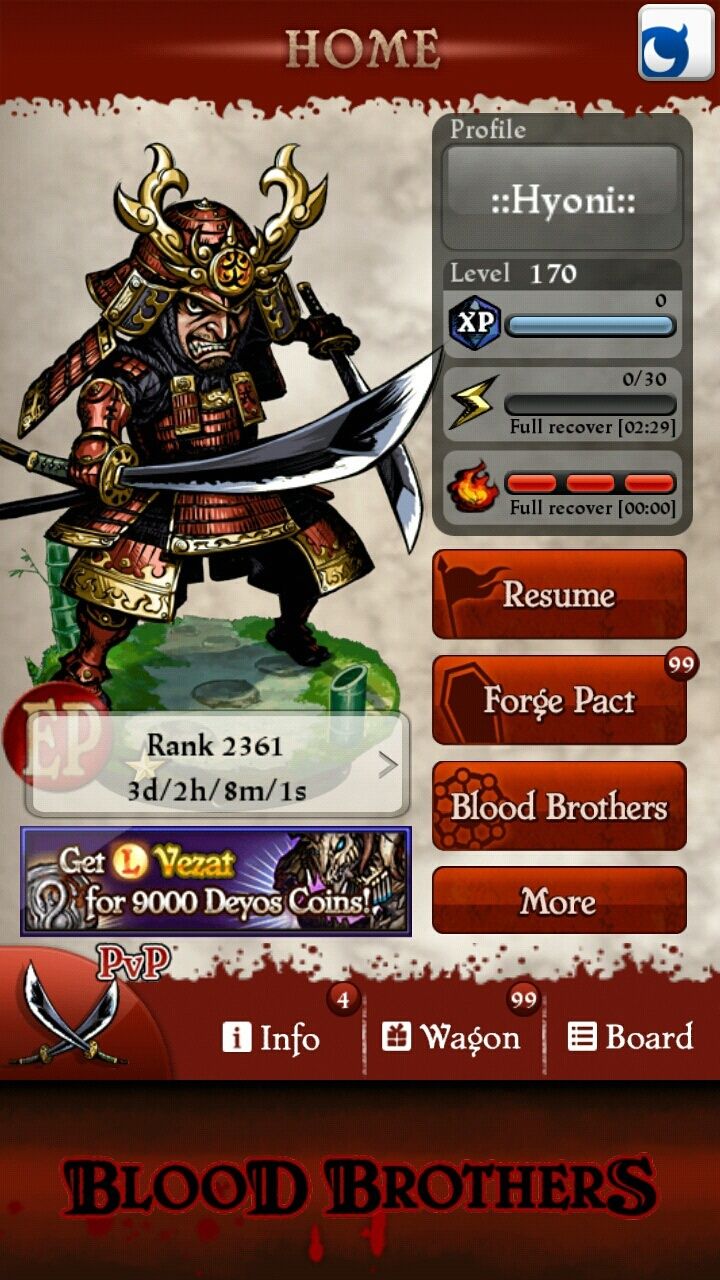 Blood Brothers is the second game next to Ninja Royale that I have played the longest.  For some reason though, many players get turned off or turn away from the game when they first play it.  Honestly, it was like that for me too.  When I first played it, I couldn't understand the concept of the game and it was very confusing.  So I stopped playing it.  But when some of my friends from Ninja Royale quit about a year back and decided to play this game, I wanted to give it a try again.  We made a chat room and after discussing much about the game, it became really fun.  I strongly recommend playing this with friends.  Even better if you have a chat room to talk about the game.
Blood Brothers is just like one of those many card games that are out there.  You collect familiars (like cards), make blood brothers ritual (fusing), and evolve.  I'm not sure what confused me so much at first lol.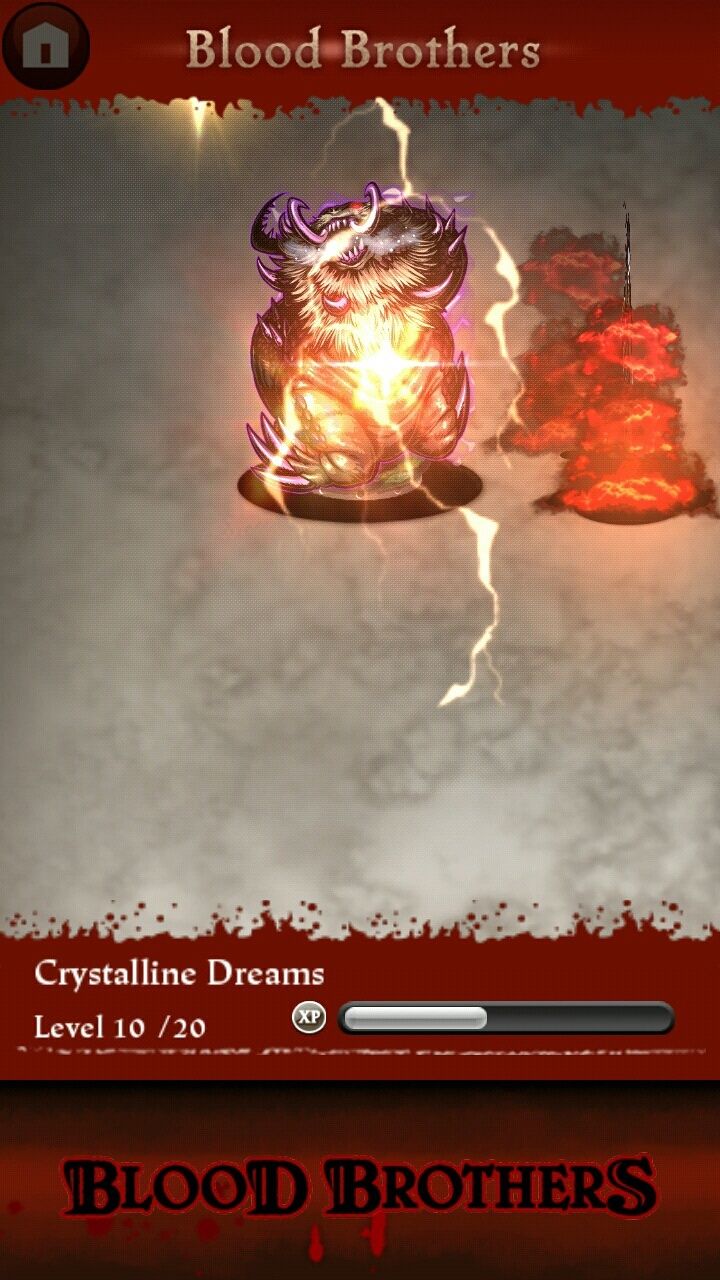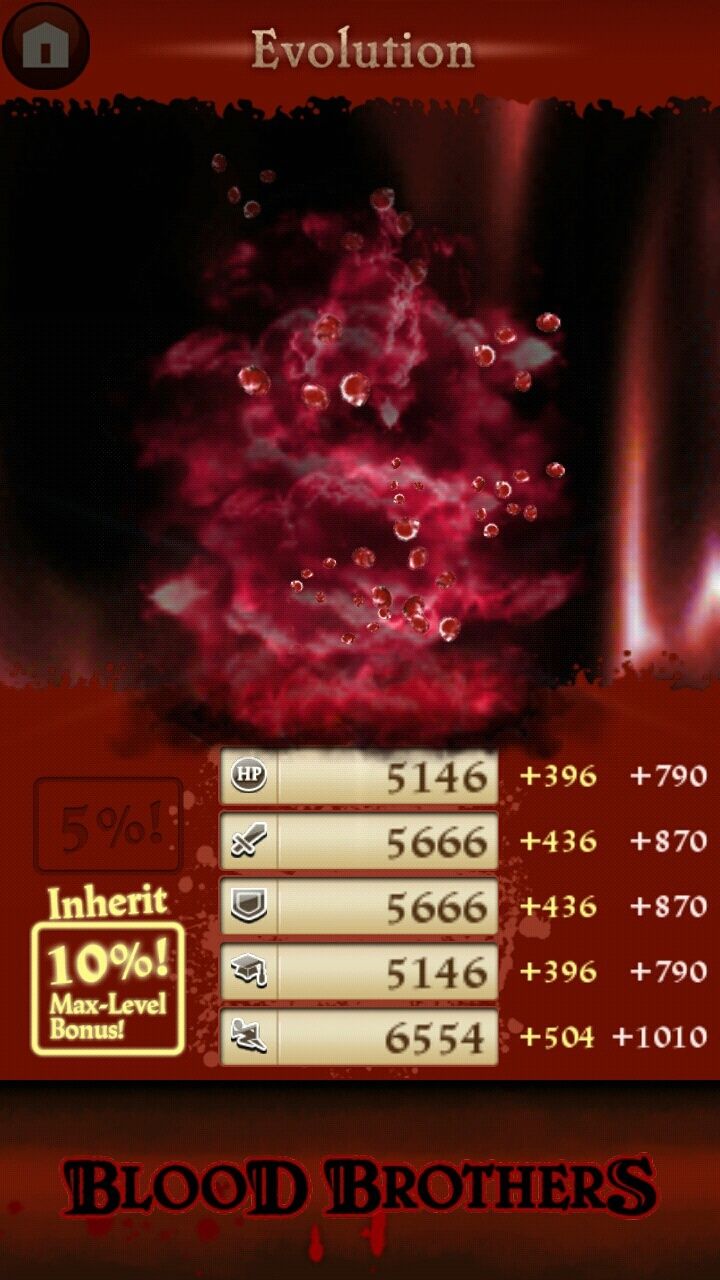 There are different events that are held, which usually lasts about 5 days.  What I like about this game is that you can team up with your friends for events and share points.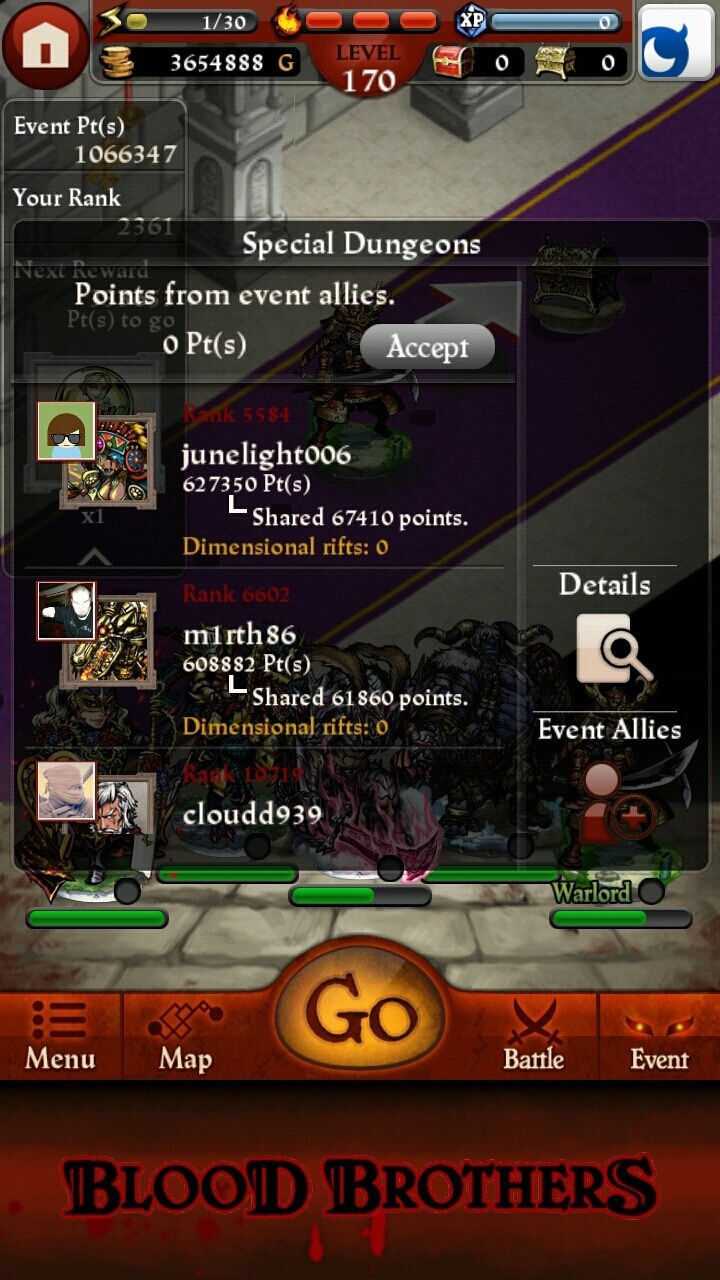 And unlike Ninja Royale - after one event, your gears are useless-, the familiars that you obtain from each events will be still valuable and crucial to building your brigade: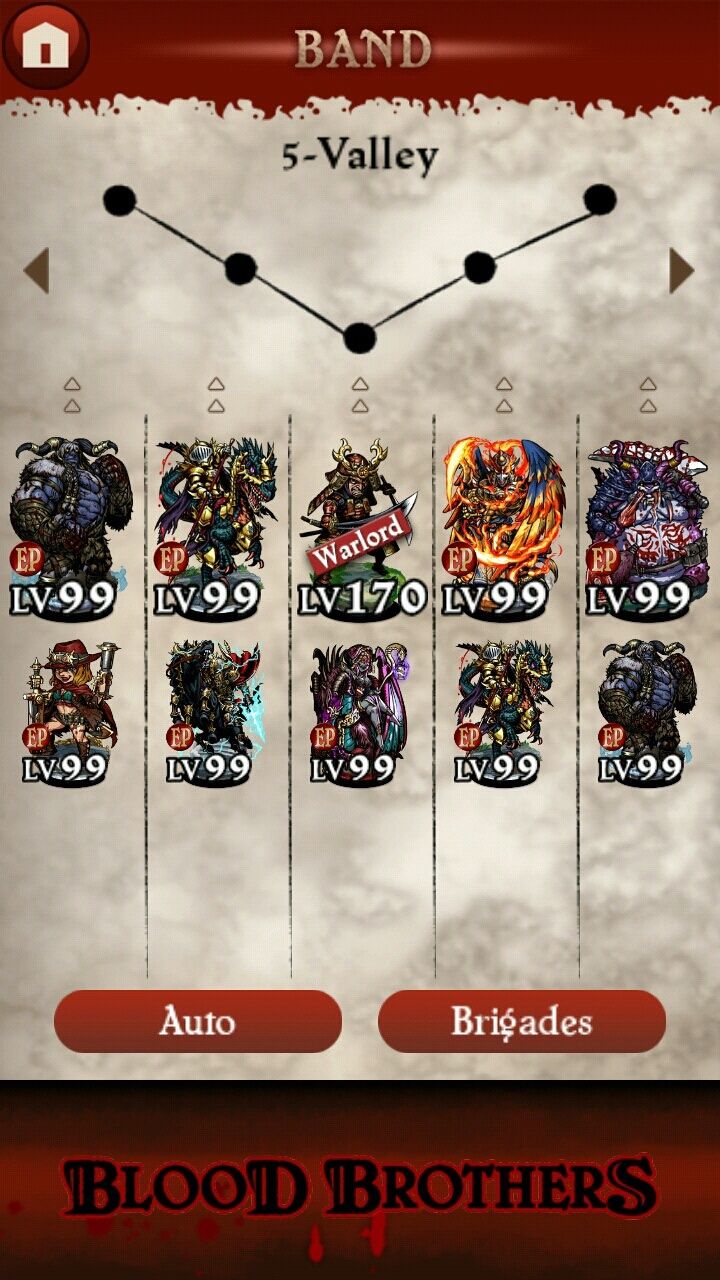 There is a trade system also.  So you can trade with your friends and help out if needed.  Speaking of, my friend actually traded me and let me play with his awesome familiars   while he's taking a long break.  So if you decide to stop playing, you can always give away your familiars to your friends who can make good use out of them.  Your time and money(if you spent) won't go to waste.
You can sell any familiars that you don't need and earn items that you need.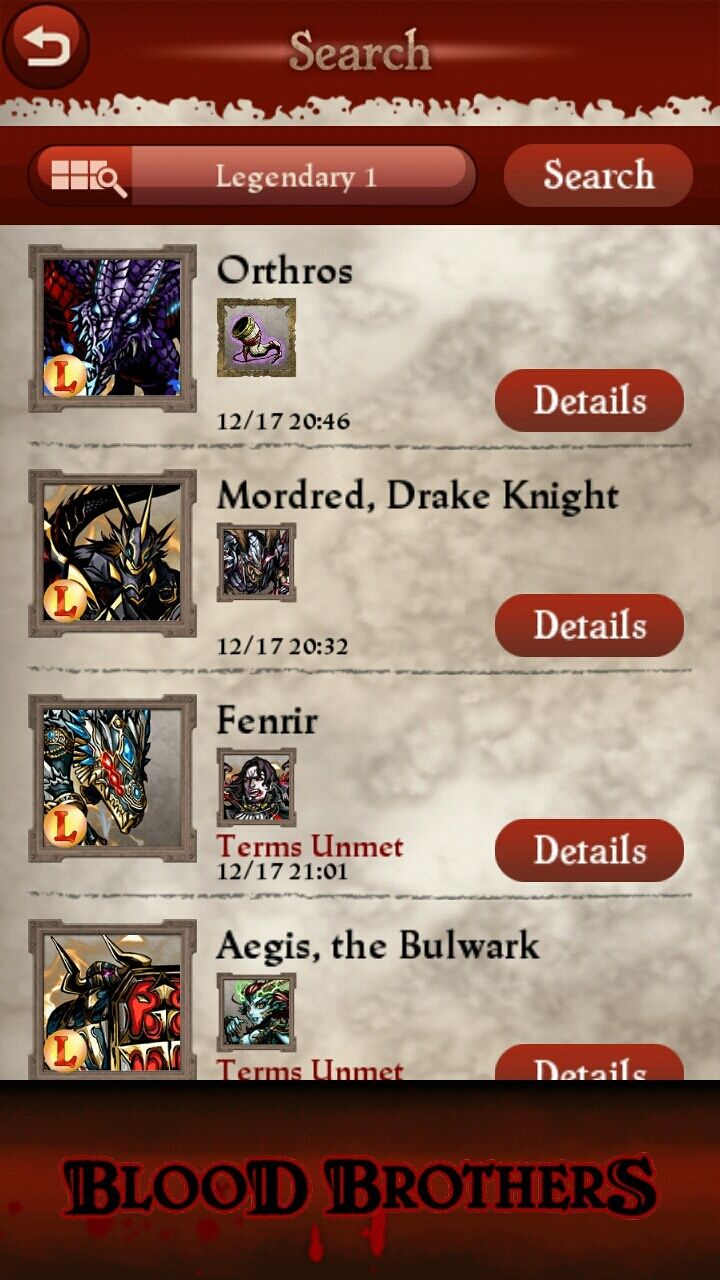 The game also offers direct forum access from the game menu: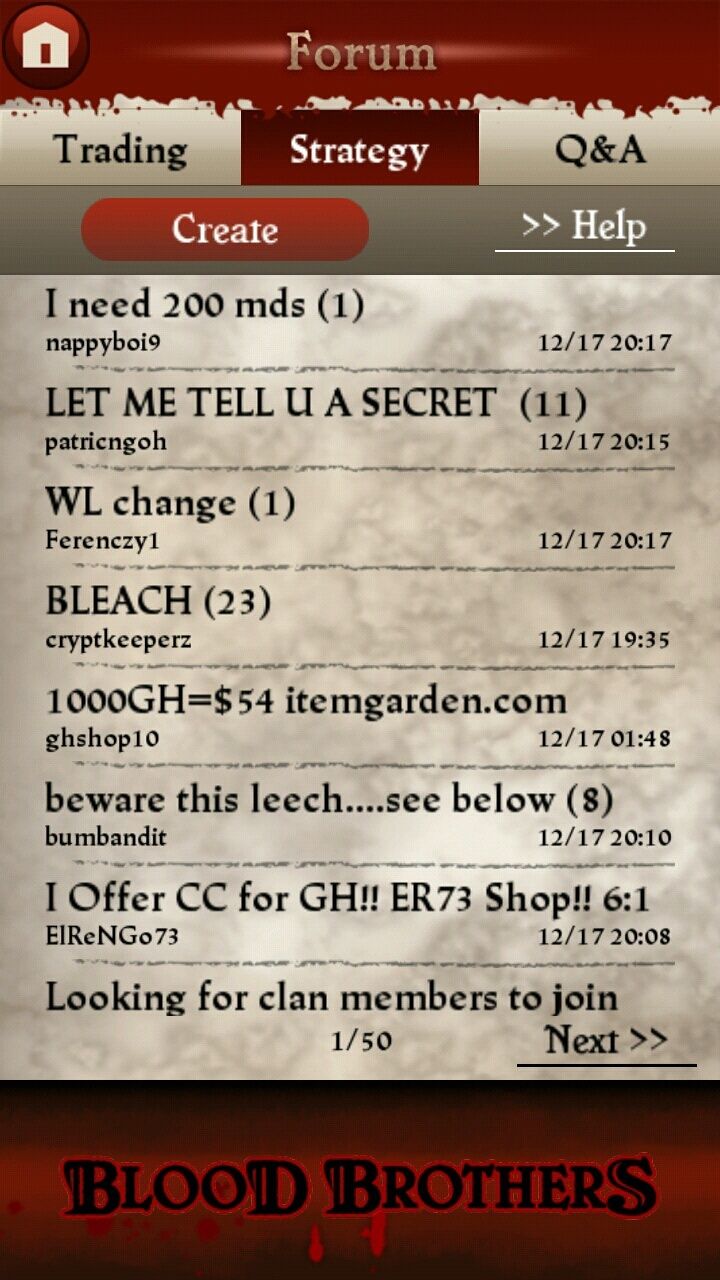 If you want better familiars, you better pay~

Mobage games.  Who would've thought? LOL.
Screen shot of battle:
Screen shot of Menu: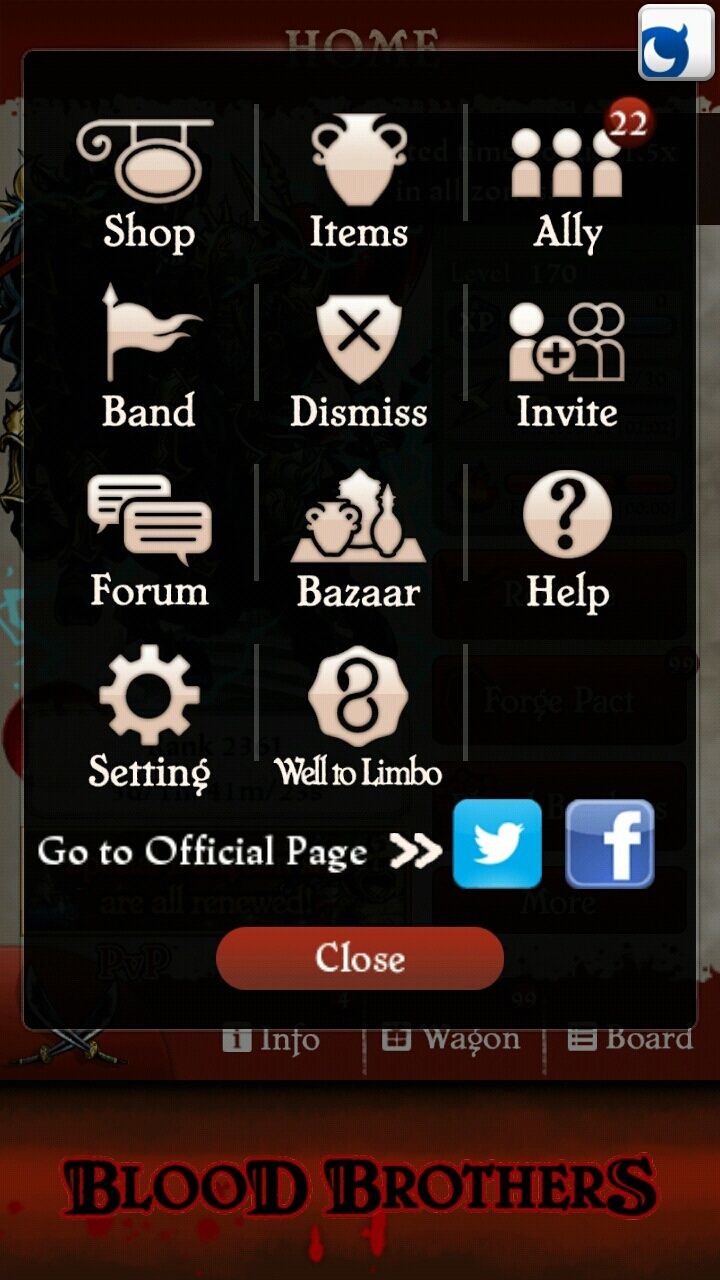 Overall, I enjoy playing this game.  Only thing is that it's hard to rank high because of so many people playing.  There is also no limit to collecting and using free resources so it's hard to compete against players who hoarded items.  But otherwise, a very good game.

Have fun & good luck! Hope to see you there!
Last edited by Sarah on Tue Dec 17, 2013 9:58 pm; edited 2 times in total
Officially inviting you over to Epic Heroes by Locojoy. I am restarting the NR clan in there along with some new friends I gathered from playing other games this past year.

www.epic-heroes.forumotion.com
Admin





Posts

: 28



gona try it during the holydays, ill keep it touch alot to do at work these days before christmas and new years eve. hope to see u guys there.
Apprentice





Posts

: 12



Updated reviews.  Reviews are all done for 3 games that I'm currently playing. Hope to see some of you in the gaming world.  Message me or post here if you add me so I know who you are.



Similar topics
---
Permissions in this forum:
You
cannot
reply to topics in this forum